Originally published at Bear Mountain Books. Please leave any comments there.
Austin recently banned stores from providing non-resuable plastic bags. You know the ones. Everyone uses them in grocery stores, Home Depot–your typical plastic bag, just like the one blowing outside in your street this morning.
Before you start thinking too highly of Austin being great environmentalists, the truth is: They are out of dumping grounds. They've been fighting for years to expand or to buy shares in neighboring landfills. They are having to pay higher prices to get rid of trash and truck it further away. Thus, they are taking various steps and one of them was to ban the typical plastic grocery bag. Millions and millions of them clog the landfills.
I shop in Austin stores now and then since I'm right on the border of it and Cedar Park. One of the larger HEB grocery stores is on the Austin side and they are affected by the ban. The first time I shopped there after the ban, hardly anyone had their reusable bags, despite numerous notices. These days, a mere month later, almost everyone has them. If they don't, rather than pay for bags, they will usually just throw everything back in the cart and then into the car.
Think about it. A month. In a very large city. Almost No One is using plastic, throw-them-out, bags. Sure, there are still millions in cupboards, those ones we all save for the "I might need a bag." But instead of getting millions more, the entire city of Austin is now re-using bags. Some of them are plastic, but they are larger, thicker and have handles. They cost money so aren't likely to be tossed aside after one or two uses. 900,000 people are going to the grocery, to the hardware store, to Wal-mart and they are not getting one-time use plastic bags.
The lady in front of me today had a full cart of groceries. If she had bagged that the old way, I estimate it would have been fifteen or more plastic bags. Instead, her groceries were packed tightly into five large bags (two were cloth and the others looked like sturdy plastic/cloth mixed.) And she'll use those bags again.
In one month, I wonder how many fewer bags made it to the landfill? Think about it. In one year, one city, how many fewer bags will be in a dump, in the street, or wrapped around a light pole?
I've used cloth bags for going on twelve years. Every now and then we'd get a plastic bag at a store, but those bags were always stashed and re-used because where else do you put that noxious xyz that you don't want directly in your garbage can?
It's not hard to do once you're in the habit of stashing cloth bags in your car. The ones I have are called boat bags and they can handle 4 bottles of 2 liter soda or two gallons of milk. In the case of today's shopping expedition, 10 bags of pasta, tortillas and mushrooms. I own several of the canvas bags, as well as smaller bags and a cold-case bag that is lined and insulated for milk and cheese. Dang. I forgot to buy ice cream…
I'm kind of amazed at the bag ban, but it's really great to see people bringing their own bags. Most don't seem to mind one bit. It's just a habit.
One of my bags is a GreenBagLadybag. And it turns out, she is giving away bags this morning. Entry is easy. Enter your email address in the comments (disguised so it doesn't get picked up by spam bots). She selects winners and sends out free grocery bags. They are good for potatoes, onions, pasta…you name it. The patterns are beautiful (mine is paisley) and the fabric is donated by various fabric and sewing companies.
I wonder how much petroleum it takes to make one million bags?
I was invited to participate in an SF Signal Mind Meld. The question was:
Q: Gods, Goddesses and Myths: From Rick Riordan to Dan Simmons, the popularity of Gods, Goddesses and Mythology, especially but not limited to Classical Greco-Roman and Norse mythology seems as fresh as ever. What is the appeal and power of mythological figures, in and out of their normal time? What do they bring to genre fiction?
You can read it here.
John participated as well.
Originally posted to
Welcome to Arhyalon
. (
link
)
We're looking for somewhere new to rent, and I mumbled about a lovely place that costs an impractical, um, *checks conversion rate*, $2350 a month. This caused someone (that I have known since childhood, so while it was cheeky, well, actually, total strangers ask these questions too, so) to ask the following question, and since I wrote out the answer anyway, I thought I might as well post it.
"I thought successful authors like yourself made a lot of money? Am I way off base?"
Yes. :)
Here. I'll talk some real numbers.
For example: my most recent 3 year average income is about $47K gross, which sounds pretty good. However, that's with my best *ever* year of writing income as part of the average. If I take that year away and factor in something more normal, my 3 year average is more like $34K, which still isn't half bad, but it's not stupendous amounts of money.
But that's gross. Before I ever even see that, 15% goes to my agent's commission, which brings a more normal average year down to about $29K. Then you convert it to euros, which on average takes about 30% away from the take-home, which puts it at about €20K. It's a living, but it's not what most people would call a lot of money.
Furthermore, I write fast. Less fast now that I've had a kid, but I still write fast, around 300,000 words/3 books a year. So if you pretend the money you're getting paid is for the book you're working on right now (which is really not how it works, but that's a different long story) that's about $10K (or €6.7K) per book. And again, I write fast, so a 100K book (an average Walker Papers novel, for example) takes me 100 hours.
That makes my hourly rate look really good, even if you add another 50 hours on top of that for revision and editing and everything. But I rarely get to write a book in a straight shot, so it's usually more like 6-12 weeks of work. I mean, I can and have and no doubt will again do 10-12 hour writing days for several days on end, but a more normal (pre-child) writing schedule was about 4-5 hours a day. Which is not, I realize, something to cry in one's beer about. :) But the point is a great hourly rate doesn't necessarily mean a lot of cash, because of how the system works.
The people you hear about who make a lot of money? JK Rowling, Stephen King, Stephanie Meyer, Michael Connolly? They're the outliers. Writers' lives and incomes are not like they're portrayed in the media or movies. They're the rock stars compared to the garage bands.
(x-posted from The Essential Kit)


Well. Instead, I eventually got up, got breakfast, and spent a long time cuddling Maya. It's worked for me so far. In 20 minutes, I'll go wake up MrD and get him ready for school, but in the meantime...

Here's a list of things that have made me happy in the past few days, because honestly, I'm still feeling jittery from that nightmare (oh, how I hate the vivid dreams of pregnancy!), plus I've been pretty stressed-out over my freelance deadline and all our practical house-moving issues, and I really need this reminder right now:

1. Watching MrD in his nursery school's spring show yesterday. Possibly the most adorable sight ever (in my clearly unbiased and objective opinion)! And ohhhh, was I proud of him.

2. Eating gorgeous strawberry-cream cake at my favorite cake-café in town afterwards, with friends, while MrD and his own friends quickly devoured their own cakes and then just played and played together.

3. Knitting - possibly the most relaxing and de-stressing occupation I've ever found (and also the one gesture I can make to appease my frustrated nesting instincts right now, while our house situation is still undecided - I may not know where we're going to live with our new baby, but at least he/she will have a handknitted blanket!) - while watching MrD build enormous structures out of lego or play-dough, at various points over the last few days.

4. Re-reading The Lord of the Rings for the first time in 7 years, and sinking into it with total delight and wonder all over again at just how good it really is. Re-reading it is a process of re-discovery - oh! I'd forgotten how much I love the writing! - and also pure comfort - because I absorbed this book into my bones as a kid, and almost every scene resonates with memory, for me.

What about you guys? What have been the brightest spots in your week so far?
Oof! I woke up with a horrible start this morning at 5:50, at the climax of yet another vivid, pregnancy-linked nightmare. Needless to say, the sensible thing would have been to go back to sleep until my alarm was due to go off (at 7:45). The second-most sensible thing would have been to get up and Do All the Things! (And with a freelance deadline staring me in the face, believe me, there is plenty of work to be done right now.)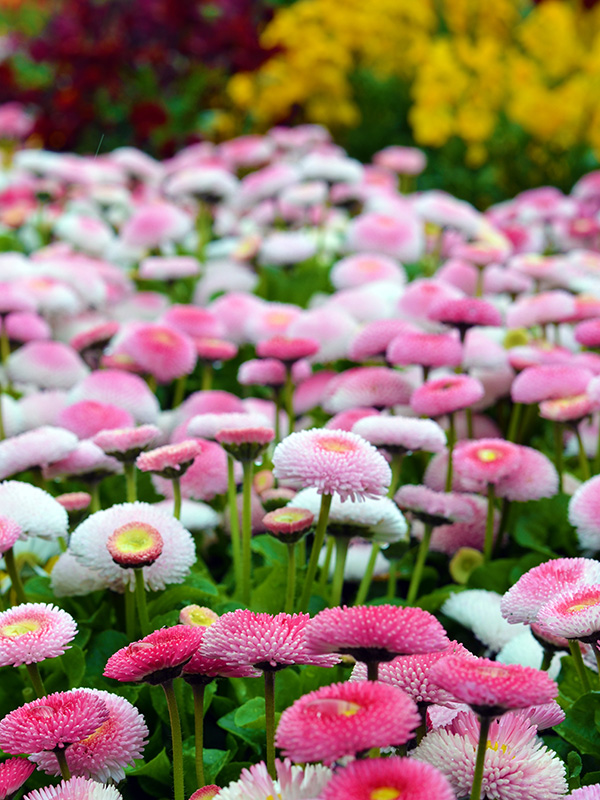 Young Indiana and I went down to the Botanic Gardens a few days ago, and although the light was, er, raining, I rather liked this picture anyway.
(x-posted from The Essential Kit)
Mom, telling a story: "So the prince went to talk to the old lady who lived on the farm next to the giant hedge."
Juss, using two voices–normal for the first sentence and then slightly lower: "'How did he know that there was an old lady living on the farm?' 'Juss, you are overthinking this.'"
Originally posted to
Welcome to Arhyalon
. (
link
)
Peacock update for the curious
, over on Wordpress.
This entry's here too with

comments.
Current Music:

Angel - Jack Johnson
Poll #1914741
just a man and his will to survive
Open to:
All
, detailed results viewable to:
All
, participants: 81
What kind of tiger?
View Answers
Love Cats
24 (29.6%)
Tigers on Vaseline
4 (4.9%)
Eye of the Tiger
34 (42.0%)
Cats Eat Birds
3 (3.7%)
The Mouse Police Never Sleeps
16 (19.8%)
Ticky?
View Answers
Cece n'est pas une tiki.
42 (100.0%)
LJ's latest outage resulted in the loss of some posts and comments. See title, though this is only for my final Silmarillion post, which is the only one I know for sure is missing. If I find any others, I'll add them to the list.
Queen Elizabeth had died and a young princess was being crowned Queen Anne. She was certainly not a princess that actually exists in real life. Long, lovely black hair that she wore down for the occasion, swept over her shoulder and flowing down the front of her white dress, obscuring all the medals and sash. She had thin silver crown.

I was a flutist playing in the orchestra for the coronation. Anne started crying in the middle of her coronation speech. A crowd of ministers with pelican heads rushed to console her and guide her away from the crowds. We had to stop playing and wait for her to return. But she didn't.

Ages went by. We finally started playing just to entertain everyone, anything we could think of. Then no one could think of another song and we all got up and started dancing with our instruments and each other on the floor of Westminster Cathedral until the flute section all turned into crows and flew up to roost on the buttresses. Anne was hiding up there, too. Her black hair flowed under her gown to become big black wings.
And then: alarm clock.
A dream from last night ever-so-slightly too long for Twitter: